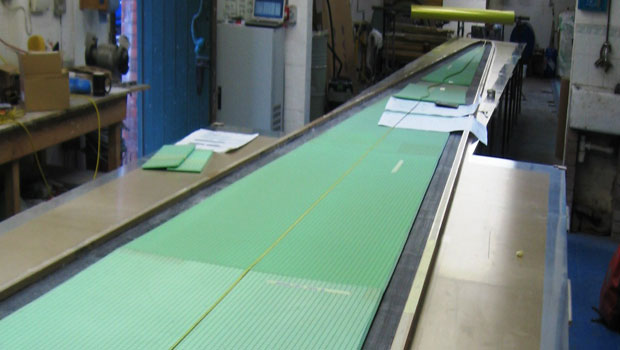 Facilities Upgrade!
01/09/2012
Comments Off

on Facilities Upgrade!
Underfall Yard, Bristol – 1 September 2012
A recent upgrade in facilities now includes a modular 28sq.m. state-of-the-art computer controlled heated vacuum table. The table is currently configured to manufacture parts up to 16m x 1.2m in length, and can be arranged to suit items up to 2.5m wide or an overall length of up to 22.5m.
The heating facility allows us to pre-heat the table prior to resin infusion in order to ensure resin viscosity during the infusion process. Parts can then be post-cured to fully achieve resin properties. The computer controlled heat system can enable cures of up to 75 deg.C. with multiple user-configurable ramp rates and hold settings.
The custom control system can also be used in conjunction with 3D composite tooling allowing the processing of low-temperature out-of-autoclave pre-pregs. The table system can also be utilised to provide free-standing post-cure of a variety of composite components.