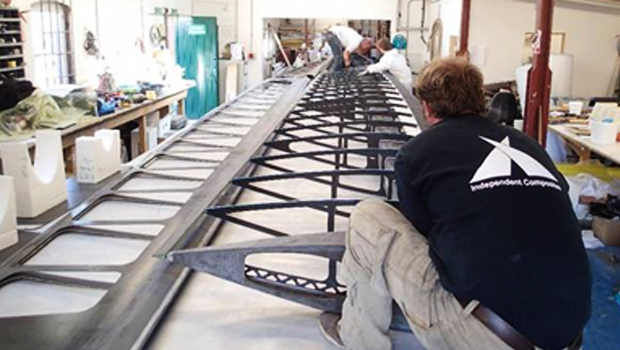 Independent Composites are a specialist company, able to utilise and put into practice a variety of manufacturing processes using our extensive knowledge of composite materials.
From a background initially based in the marine market, building and modifying yachts for the Whitbread Round the World race; manufacture of carbon masts for Admiral's Cup, America's Cup and Round the World Maxi-Catamarans.
Based in the Underfall Yard in Bristol from 2002, we have been applying the knowledge gained from previous years in a variety of new fields including tidal renewable energy and industrial prototypes.