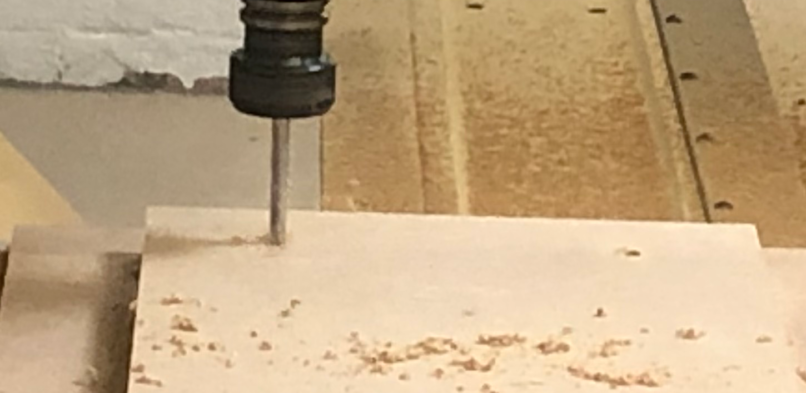 CNC Machining
23/07/2020
Comments Off

on CNC Machining
5-axis CNC routing, milling and machining of non-metallic materials up to 2500 x 1250 x 600 mm for custom moulds, jigs, architectural composites and the like.   Having this facility allows IComps to work as a one-stop-shop, from CAD model to finished composite structure.  This also gives us the potential to engage in the more secure projects, where facility lock-down is required.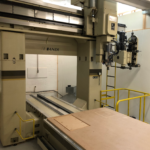 This facility allows IComps to offer a range of services:
Architectural mill-work that demands solid, rigid and accurate machining systems
Automotive design support including pattern, mould and prototype machining
Composite fabrication : a wide variety of applications from mould and pattern machining, to honeycomb core, to nested sheet fabrication, to hydro-form trimming
Exhibits & store fixtures : IComps can machine and trim all materials traditionally used to make exhibits and store fixtures including wood, plywood, MDF, laminates, rigid foam, plastic, acrylic, fibreglass and carbon-fibre
Furniture : CNC machining is well suited to production of furniture components made from either sheet stocks or solids.  Whether you are building upholstery frames, chairs, tables or decoratively carved case goods.
Marine and boat building : ideal for many aspects of boat and ship manufacturing.  In three-axis setup, wood, acrylic and non-metallic components can be machined.  Our large table machine is also ideal for machining bulkheads and structural members.
Three-dimensional (3D) patterns / moulds : ideal for pattern and mould making applications.  Most shallow three-dimensional patterns and moulds without undercuts can be easily machined in one operation.  Deeper, larger and undercut patterns can require extra work.  IComps can accommodate everything from relatively small items to much larger items by machining in layers.  All materials that are typically used for patterns and moulds can be machined, including wood, MDF, foam, PU / epoxy tooling block and most other non-metallic materials.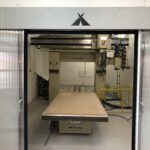 The machine has the following bed capacities and is set up to machine all tooling block materials, MDF, natural timbers, foam cores as well as sheet materials such as Acrylic, monolithic carbon and glass-fibre panels as well as carbon/glass skinned composite panels.
5 axis machine specification:
Y axis 2500 mm
X axis 1250 mm
Z axis 600 mm nominal (800 mm dependent on tool selection)
Hold down – vacuum &/or cramp
Router head – single spindle (max 24000 RPM), 12 point tool changer
CadCam Software – Licom Alphacam Advanced 3D 5 axis Router + 3D engraving
Please get in touch to discuss your requirements.  We request that drawings are sent in either IGES or STEP format.
More details about our 5-axis CNC router installation.