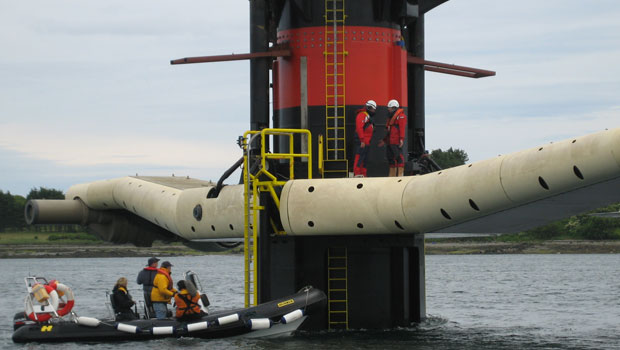 Renewable Energy
16/03/2014
Comments Off

on Renewable Energy
Composite manufacturing systems are ideally suited to renewable energy projects due to the reduced component weights over traditional materials, and their extremely low maintenance requirements.  This helps to minimise the environmental impact and footprint of renewable energy installations, be they on land or in water.
Working closely with our clients to generate structural specifications and build processes to suit geometrical and loading parameters; we specialise in the manufacture of large scale composites components including plugs, production moulds and final manufactured parts including utilising resin infusion processes.
Independent Composites have been involved with several tidal renewable energy projects, including the Marine Current Turbines SeaGen device that was deployed in Strangford Lough (Northern Ireland) from 2008 to 2016, with decommissioning completed in 2019.  SeaGen was the world's first commercially operational tidal turbine: feeding 10 MWh per tide into the UK grid.
IComps manufactured the composite hydrodynamic fairings for the SeaGen tidal renewable energy device as described in this article.